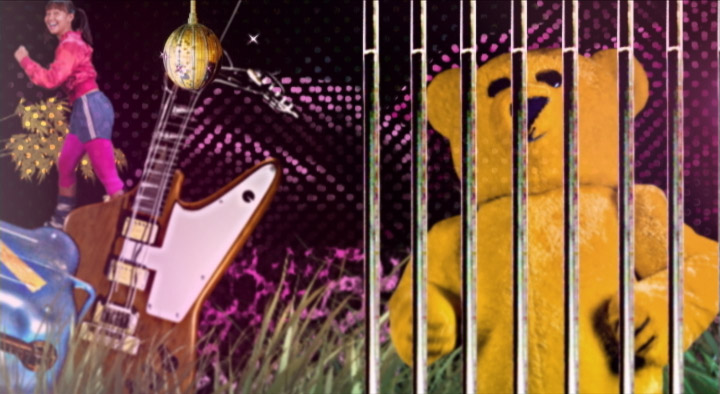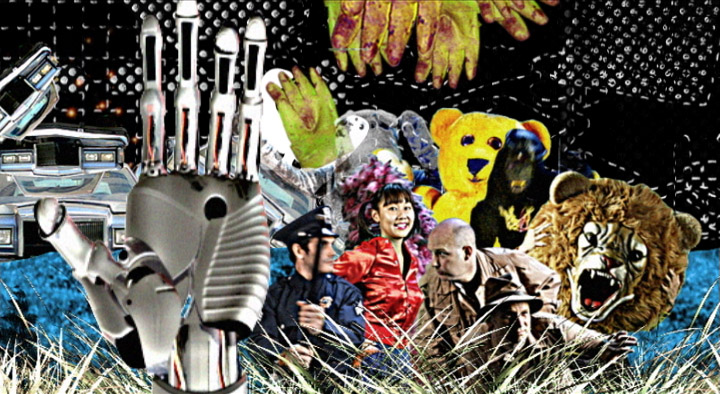 MTV Sunday Stew
"Parades"

PRODUCED AT BRAND NEW SCHOOL, 2003


Over two years, between 2003 and 2005, I creative-directed the identity for Sunday Stew, a block of programming on MTV's most watched night, featuring shows such as Punk'd, Wildboyz and Viva La Bam. We did promos, the block identity, as well as dozens of "Art Breaks," little short films serving as distractions from the programming structure.

The identity consists of eight bumpers which are like pieces of wrapping paper packaging the line-up of shows. When I say "wrapping paper," I mean that these things cannot have a story structure; they cut in and out before and after commercial breaks and are used in multiple lengths.

For the first year, we came up with the concept of alien landfills; imaginary landscapes filled with exotic plants, wild animals, wacky characters, bizarre creatures, junk and trash. The animation is as simple as a Quicktime VR — the camera just tracks along a parade of oddities, outcasts and otherwordly outlandishness.

MTV Sunday Seasons I–II / Montage (2003/1:20)
The idea of the parade, of course, refers to the four shows passing by you like floats on some messed-up Thanksgiving Day. The simplicity of that camera movement was also a necessary methodological device to unify the voices of the four illustrators on the project.



Some stills from the shoot; featuring myself, Rosali, Andy, Trix, Craig and David.
The production included a shoot that had the entire staff of Brand New School's Santa Monica offices dress up as cops, rollergirls, monkeys, pin-up cowboys, spacemen and big animal hunters, which for two days turned the office into a slightly disturbing pre-Halloween party. Good times.
This is how the typography changed over the course of four seasons. Referencing music packaging, season I was inspired by Punk, seasons II and III by Prog Rock, and season IV by New Wave.

Client: MTV Networks, New York
Design & Production: Brand New School, Los Angeles


Creative Director, Illustrator & Designer: Jens Gehlhaar


Illustrators/Designers: Saiman Chow, Tim Koh, Andy Bernet
Animators: Trix Taylor, Vinh Chung, Mark Kim, Angie Tien, Andy Kim, Cameron Walser
Photographer: Ian Brook
Stylist: Jennifer Johnson
Producer: Rosali Concepcion
Music: Echo Park, Los Angeles

Awards:

83rd ADC Annual Awards

California Design Biennial 2004

For more MTV:

MTV Sunday Stew Identity (Seasons III&IV) MTV Art Breaks MTV2 Redesign